Singapore, September 3rd, 2019 – Surecomp®, the global trade finance fintech leader, announced today that Joint Stock Commercial Bank for Investment and Development of Vietnam (BIDV) has entered into an agreement to implement their DOKA-NG® and allNETT® solutions. This investment will support BIDV's ongoing growth and digitalization plans. DOKA-NG and allNETT will serve as an end-to-end trade finance solution, positioning the bank for continued growth in an increasingly digital environment.
BIDV is the number one bank in Vietnam by total assets as of the end of 2018. The bank was established in 1957 and is headquartered in Hanoi, the country's capital. Surecomp was established in 1987 and has been doing business in Asia since its inception.
"We are delighted to partner with Surecomp for this important part of our digital transformation journey" said Mr. Tran Phuong, BIDV Senior Executive Vice President.
"We undertook a very detailed review of potential solution providers and Surecomp was the winning bidder as a result of their rich solutions, their track-record of success with similar projects and their commitment to working with BIDV"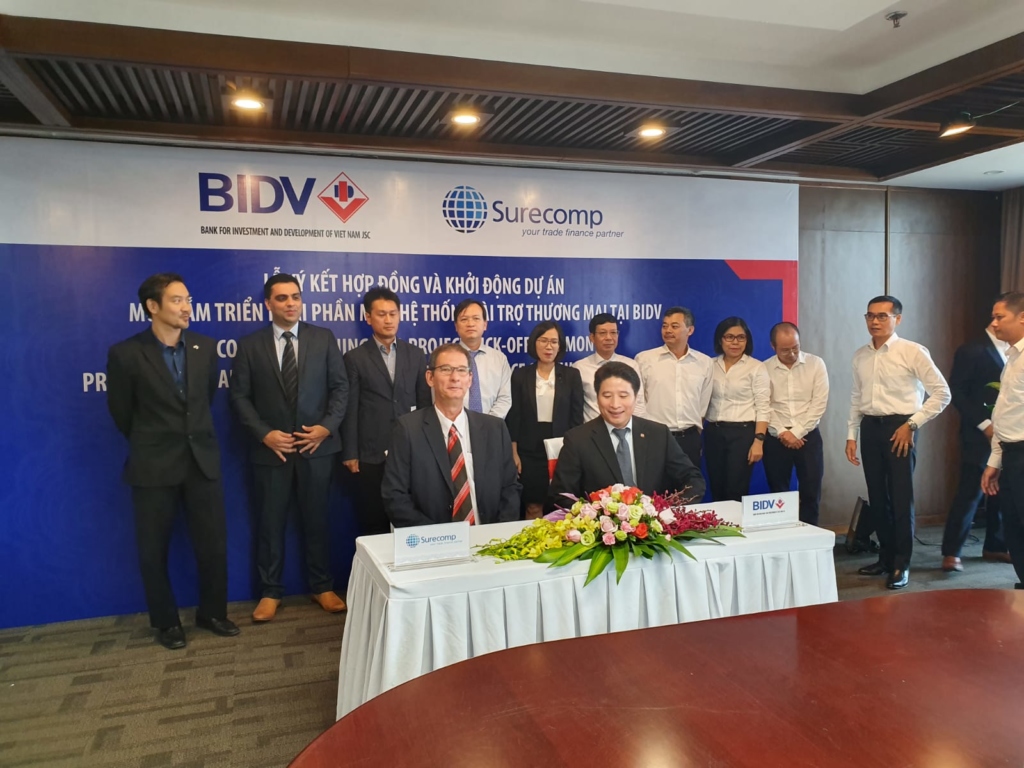 We have been impressed by selection process and the professionalism of the BIDV team. Surecomp is honored to have been selected by BIDV. Surecomp's continued investment in the digitalization of its solutions is evidenced by this new contract." said Mr. Eyal Hareuveny, Surecomp President.
"DOKA-NG and allNETT will enable BIDV to expand the trade finance market in Vietnam. Surecomp is committed to supporting BIDV in its efforts."
About BIDV
The Joint Stock Commercial Bank for Investment and Development of Vietnam (BIDV) was established on April 26, 1957. With the strength and experience in medium and long-term project financing, BIDV has been playing a leading role in Vietnam banking system. The bank is among top three credit institutions that have the largest network and customer base in Vietnam.